Christian Yoga and Fitness Retreats
Join us for a 2019 retreat!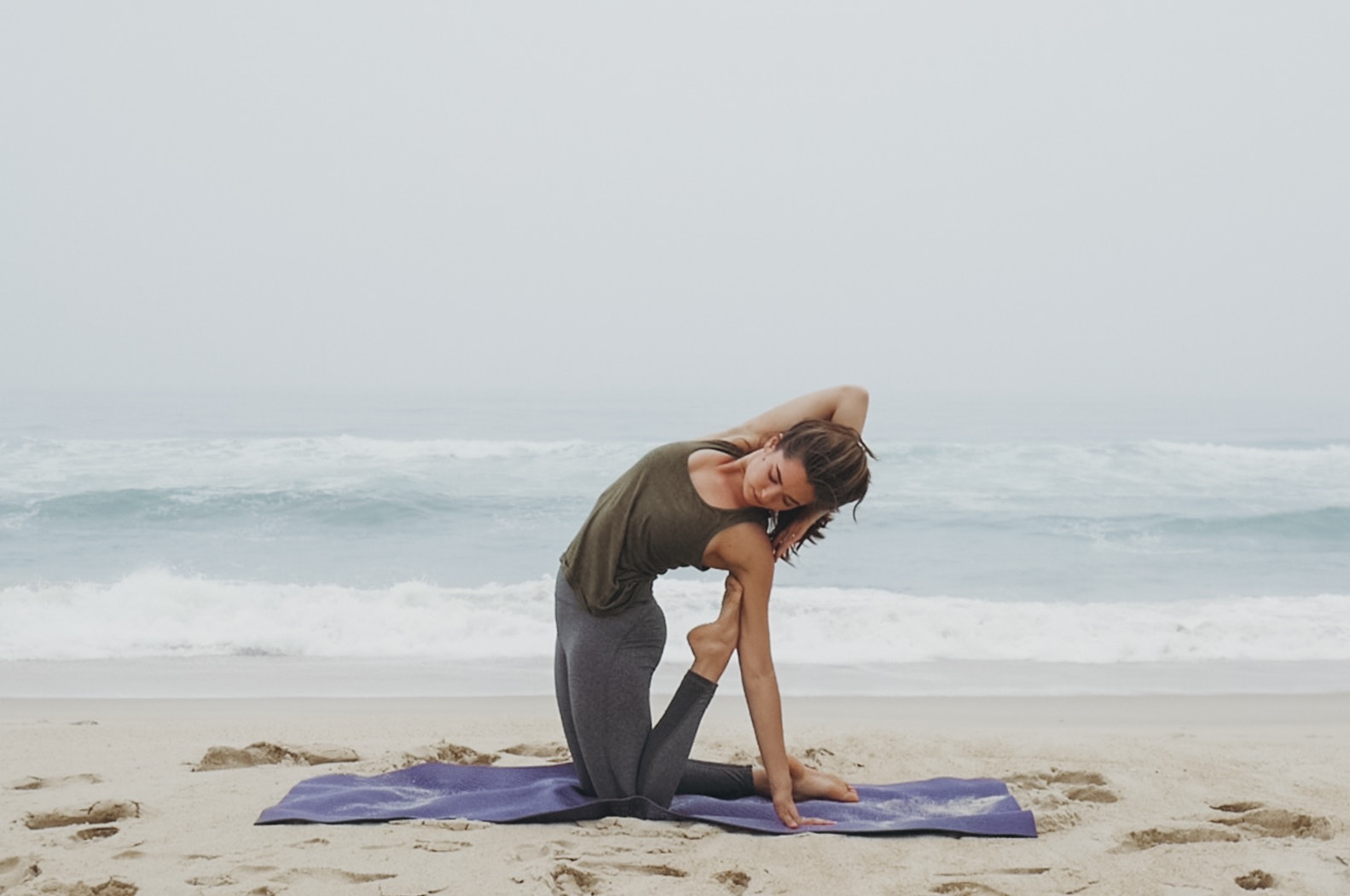 Faithfully Rooted Retreats
The Faithfully Rooted Retreat is a retreat unlike any other! We combine the traditional aspects of a health and wellness retreat (exercise, healthy food, community and plenty of rest), but we know that in order to be truly restored we need something greater. That's why every element of our retreat points back to rooting yourself in the truth of who God is, and learning how to live in a way that reflects that. Each day we will have fitness classes in a variety of styles, cooking lessons, and teachings on how to find greater joy, purpose, and health in all areas of life. We've expanded our retreat locations and dates, so that hopefully no matter where you live, if God is calling you to join us at a retreat, then He will make it happen for you to be there!
What it Includes:
✔ Four days of inspirational teachings, encouraging coaching, and uplifting community
✔ Gourmet, healthy meals PLUS fresh & fun cooking classes
✔ One on one coaching session to develop your customized plan
✔ Workouts for all fitness level
✔ Exercise equipment package: exercise band, fitness loop & ball
Evergreen, CO: June 6th-9th and August 22nd-25th
Join us in the beautiful Colorado mountains for a weekend of adventuring, resting, serving and learning! Spend your days in awe of the natural beauty that God has created, while hiking, doing yoga and deepening your relationship with Christ. The retreat will take place at the Spadafora's retreat center in Evergreen. We can't wait to share this gorgeous place and this life changing weekend with you. Spaces are limited, but lucky for you we are running, not 1, but 2 retreats in Colorado this year! Pick the dates that work best with your schedule.
Tampa, FL: October 3rd-6th
We are so excited to be going back to Tampa, FL for another Faithfully Rooted Retreat! Join us October 3rd-6th for a refreshing weekend where you will go home encouraged, inspired and equipped to make healthy decisions in all areas of life. Between fitness classes and spiritual teachings, you can relax by the pool or paddle down the river with a kayak or paddle board. Last year at this retreat, we watched as God broke chains and brought freedom and transformation to the people who attended. This year, we hope that you too can experience the life changing power of rooting yourself in God's love!
Meet Your Retreat Instructors
Hello everyone!
I am the founder and host of Faithful Workouts and The Fresh Table and I'm so excited to meet you at this retreat. I love that I can workout and cook with you through technology (Tv programs and online plan) but there will be something so much deeper about being together face to face. Of course I'm excited to lead a variety of workouts, lectures and discussions on topics around faith, fitness and food but what I'm really looking forward to is getting to know you. To hear your story and hopefully pour truth over any lies that are holding you back from freedom, health, joy and peace. I believe in this retreat because the only way to make lasting changes and start living the life you were created for is to first allow your roots to grow down deep into God's love!
I am so excited to share this retreat experience with you. Faith and fitness have always been a big part of my life (I know that's surprising considering who my mom is) but as I've gotten older, my faith has continued to develop in different ways.
For a few years I participated in a variety of long term missions programs, worked at a Christian summer camp, and through all my moving and traveling I did my best to go to church and pursue a relationship with God. I found that some of these experiences strengthen my faith and others seemed to bring it down a notch. Sometimes I struggled with doubting my faith because traditional spiritual disciplines didn't always seem to draw me close to God in the way they did for others. Then two years ago, I started doing yoga each day with a good friend that I had met on a mission trip. She started to teach me basic postures and talked about how yoga helped her find peace and stillness amidst the craziness of her life as a long term missionary. Since then, I've been hooked.
The movement of yoga helps me to quiet my mind and connect with God in a way that quiet times in the morning never seemed to. When I do my daily yoga (and the way I will lead at the retreat) I place a verse at the top of my mat and focus on that verse while I move. Usually by the end of a 30 minute stretch I'll have a new verse memorized! Once I realized what a powerful spiritual tool this could be for Christians, I wanted to learn how to share this experience with other Christians who were nervous about traditional yoga classes. I ended up getting my yoga teacher certification through Holy Yoga and was blown away by the way it magnified my faith and brought me both closeness with God, and boldness in my desire to share his love with others through yoga. Now I get to teach Holy Yoga classes and speak scripture and pray over the people that attend my classes! Already I am seeing God work powerfully through the relationships that I'm developing and the way that he is interacting with people during classes.
Along with leading you through some scripture based yoga classes, I'm excited to have the opportunity to meet with you one on one to help you develop a personalize health plan! I've been studying for my Christian Life Coaching Certification because I love to sit and hear someone's story and unique challenges and to give them hope that they can do it!
I can't wait to meet you and to partner with you for this transformational experience!
I have found from my years of coaching 100's of Christians that almost everyone would like to experience more joy and peace. This discovery is what spurred me on to write The Joy Model . During the retreat I will walk you through the MASTER Plan that leads to lasting joy.
I also am excited to work with you on creating a life mission statement. When we understand our true purpose and calling it can inspire us to take better care of our health.
Don't miss out on this life changing retreat. See you soon!